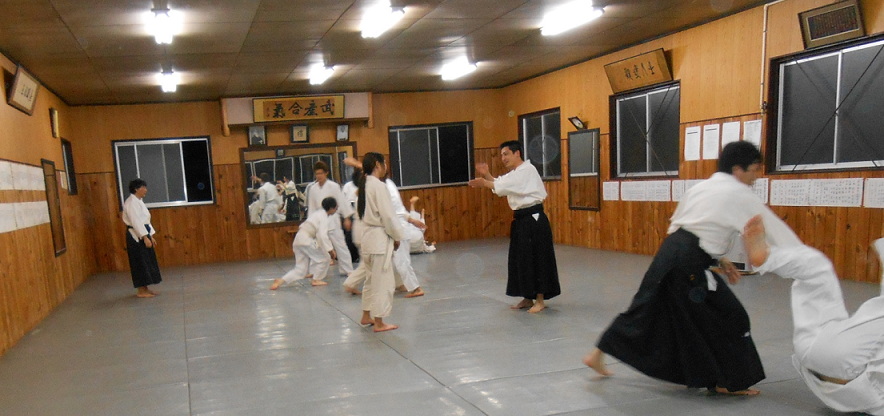 ★You can observe freely!
Instruction is available in English. Dojo Head has a long history of Aikido instruction in the US and in Canada.
★Message from Dojo Head:

1. Dojo head will be away from Japan on August 1 through September 2 for Aikido
 instruction in Canada. Inquiries during this period may be done by email
  (adress: showadojo.office@gmail.com).
2. There will be no practice during Obon holidays (Aug. 10 through 15).